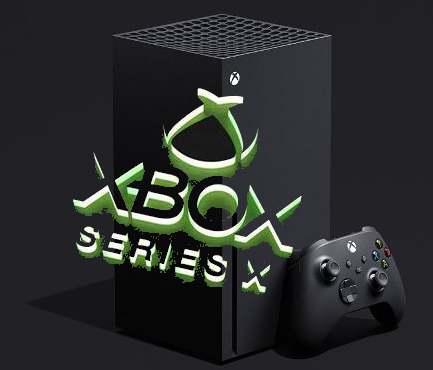 Did you miss the Xbox restock at Walmart on Monday? Don t worry, that s not likely to be the only way you can get your hands on a console this week. Keeping an eye on all of the retailers in order to get information. Here is what we know so far:

There is NO lining up at this store on Black Friday.

Best Buy, Amazon and GameStop are the most likely to have a restock next, since Walmart has already made a drop this week (pre-Thanksgiving). Restocks are a lot more frequent in the PM, so check back in the afternoons if you don t see anything in the mornings. Want to know how to better your chances of getting a console? Here is what we have found.

Essentially, Microsoft has not been able to get the materials it needs (due to the chip shortage and supply chain woes) to make enough Xbox consoles to meet demand. The chip shortage is also impacting the Sony PS and most PC video cards. The pandemic affected production for a lot of chip manufacturers, and industry watchers currently don t expect the issue to be entirely resolved until the end of the year.

As a result, Microsoft makes as many consoles as it can and distributes them among its retail partners. Each retailer releases its available consoles in whatever way it deems appropriate. Most of the time, this means announcing ahead of time when you ll be able to buy the console online and then releasing it for anyone to buy.

It can be a little chaotic, constantly refreshing the screen and hoping to see a checkout link. And as many can attest, it IS pretty painful to punch in your payment information only to see that the purchase cannot be completed because all the consoles are already gone. Here are some of our tips:

Open multiple browsers: Got a laptop? A phone? Maybe a tablet? Use them all to try to make the purchase. Set yourself up ahead of time with multiple browsers open to the retail site of your choice and be ready to buy from all of them.

Don't give up: Many of these retailers have started releasing the consoles over the course of minutes, to keep bots from buying them all and reselling them at a price increase. If you see everything is sold out after the first minutes, keep refreshing because your chance probably is not gone yet.

Have an account set-up and signed-in: The time it takes to enter your payment and shipping information can be the difference between getting your console and getting left in the dust. Avoid that delay by setting up an account on the websites you will be shopping on.
Make sure you have a confirmation email: There have been many reports of a purchase getting stuck and even though the website said the sale was complete, no confirmation email arrived and then no Xbox arrived. Keep an eye out and make sure you actually have an Xbox Series X headed your way before celebrating.
There are some places you can safely buy an Xbox secondhand. If you are shopping at eBay or StockX, there are protections in place to keep you from spending money and getting nothing.

If you want to get the latest on the Xbox Series X, there is probably no better place than Microsoft's own Xbox Series X homepage. Here you will find the latest specs, announced game titles, details on the new controller and more.

Amazon is selling both the Xbox Series X and the less expensive Series S from this product page.

GameStop has in the past touted a very limited number of Xbox Series X and S console bundles for purchase but is currently sold out.