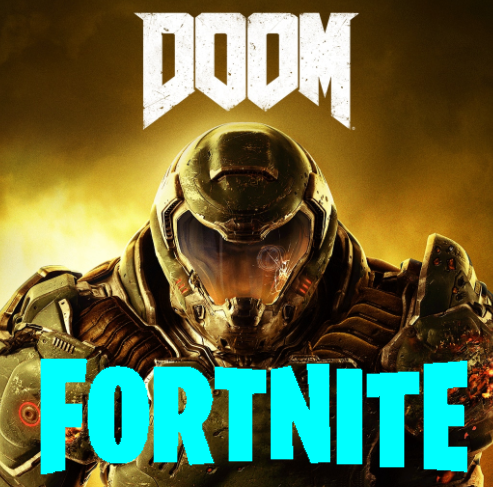 The Doom Slayer is the protagonist and playable character of Doom, Doom II: Hell on Earth, Doom 64, Doom (2016), Doom Eternal, and now probably FORTNITE! He has also guest starred in the Quake games such as Quake Champions and Quake III Arena.

Microsoft and Bethesda will be lending several characters to Fortnite in the future, including the Doom Slayer, according to reports.

One thing that is absolutely guaranteed to happen in is more guest characters for Fortnite. Chapter 's first season alone has already added Spider-Man, Marcus Fenix and Kait Diaz from Gears Of War, and most recently Star Wars' Boba Fett.

More Microsoft characters in Fortnite wouldn't be too surprising, as it has already lent the aforementioned Gears Of War characters and Halo's Master Chief.

The DOOM Slayer cross over rumor comes from the XboxEra Podcast with Nick Baker and Jeff Grubb, who both have solid track records when it comes to inside information within the gaming industry.

According to Baker, Epic Games is currently in the process of licensing further characters from various Microsoft titles. Baker didn't go on to share every single collaboration but said we can expect one of the new Fortnite crossovers to come from ID Software's Doom

Fortnite is available on Xbox One, PlayStation , Nintendo Switch, Xbox Series XS, PlayStation , and PC.